WHAT IS A HYBRID BIKE?
A hybrid bike is a general-purpose bicycle, for cycling over a range of terrains with a mixture of road and mountain bike characteristics. Hybrid bikes will usually have flat handlebars similar to a mountain bike, but come with rapid rolling 700c road bike wheels.
The flat handlebars offer a more upright riding position compared to that of a dropped handlebar road bike. This makes hybrids popular with commuters as they offer better visibility than a road bike when cycling in traffic, while the fast rolling 700c wheels mean they are quicker and more efficient than a mountain bike.
Hybrid bikes aren't restricted to the road though. While the tyres are not as wide as mountain bikes, they are suitable for light off-roading on gravel tracks and canal towpaths. Hybrids also tend to have a wider gear range than road bikes making them easier to pedal up hill.
---
ARE THERE DIFFERENT TYPES OF HYBRID BIKES?
HYBRID CLASSIC BIKES
These look similar to traditional bicycles, and offer an upright, comfortable riding position. They are ideal for relaxed urban cycling as hybrid classic bikes are often supplied with chain and mudguards ready fitted.
Step through women's bikes are very popular and may have both a basket and rack attached, making them perfect for trips to the shop or a picnic in the park.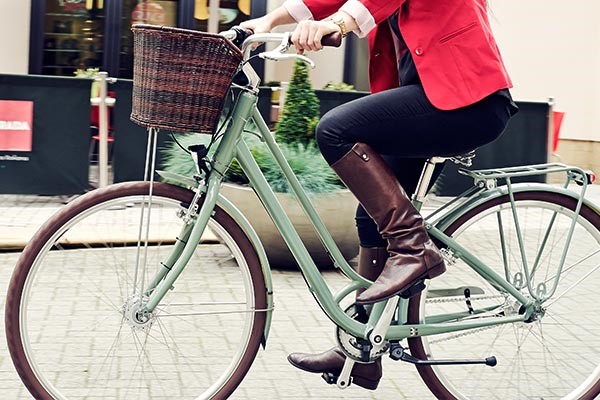 SHOP HYBRID CLASSIC BIKES
HYBRID SPORTS BIKES
There are two main types of hybrid sports bikes:
ROAD HYBRIDS
With narrow tyres (compared to a rough terrain hybrid) and a rigid road bike fork these hybrids are built for riding on roads and cycle tracks. Road hybrids are more like a road bike with flat handlebars. The riding position is more upright than a road bike and the handling is nimble without being twitchy.
Road hybrids are lighter weight than equivalently priced rough terrain hybrids. This makes these bikes ideal for city cycling, cycle path commuting and fitness training.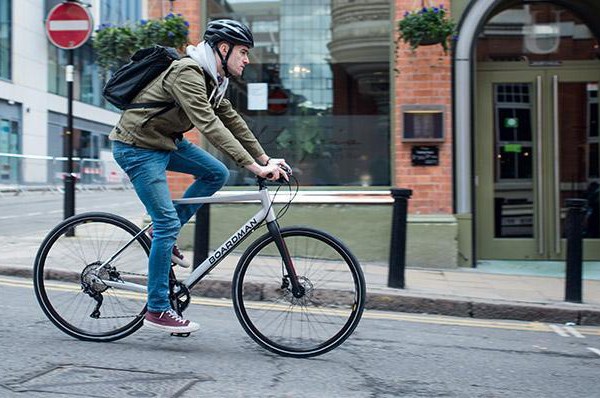 ROUGH TERRAIN HYBRIDS
These bikes have wider tyres than a road hybrid with a mountain bike style suspension fork up front. This helps to take the sting out of rough roads and tracks so you can cycle comfortably on rough and smooth roads alike.
Rough terrain hybrids are great for riding through the park and along canal towpaths as well as on roads and cycle paths.